Westwood X Stop Arming Saudi 
Having first met with Vivienne Westwood in 2017, we soon partnered to launch our #StopArmingSaudi campaign which aimed to raise awareness for the on-going war in Yemen, calling on the UK government to suspend all arms sales to Saudi Arabia.  
As a part of the campaign Vivienne Westwood designed a t-shirt which featured influences of her iconic design language and a skull motif, overlaid with phrases highlighting the atrocities of war. 
The t-shirt was modelled by supporters including Simon Pegg, Dara Ó Briain, Melanie C, Jack Savoretti, Frank Turner, and Green Party co-leader Caroline Lucas. 
That t-shirt has gone on to raise over £70,000 for War Child all whilst opening minds and kick starting difficult conversations.  
In 2022 we will once again be collaborating with Vivienne Westwood and the team so watch this space for what we have next.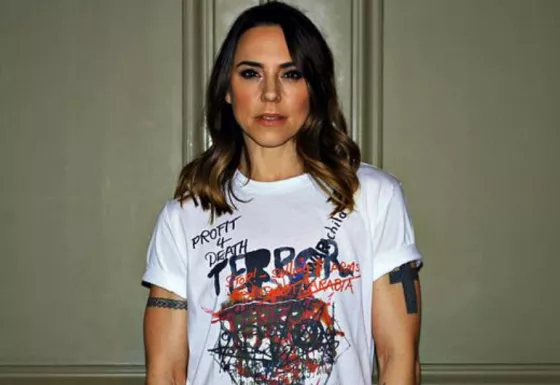 Get in touch 
If you're interested in learning more about our brand and corporate partnerships, and what impact you could have we'd love to hear from you.
Please contact us by emailing [email protected].