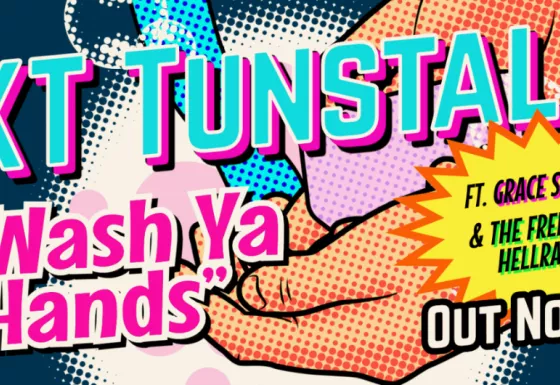 War Child's work is needed now more than ever as the virus is spreading in displacement camps and war-torn parts of the world. Children and their families need our support to protect themselves from the virus and ensure they have the food and hygiene supplies they need.  We are delighted to announce that War Child will benefit from BRIT and Ivor Novello award winning Signer Songwriter KT Tunstall's new track 'Wash Ya Hands' featuring Grace Savage and The Freelance Hellraiser. The song is released today - Friday June 5th - with all proceeds being split between War Child UK and WaterAid.  
The money raised will go towards War Child's Coronavirus Crisis Appeal – read more about how we're responding here 
The upbeat track, laced with humour and sage advice, and inspired by the Covid-19 crisis in which we all find ourselves, zeros in on the most effective base line advice we have been given to protect ourselves and others - 'Wash Ya Hands'! - turning it into a memorable dance floor mantra. 
Rob Williams, War Child CEO says "It's amazing that KT's brilliant single is continuing our history of supporting some of the world's most vulnerable children with the power of music. It's the generosity of artists like KT that means right now our teams are on the ground delivering vital aid to those who need it most, Thank you." 
KT adds: "Being affected by a global pandemic is hard enough, but imagine being a child in a War Zone, or experiencing a lack of access to clean water on top of that. These charities are doing such important work, now more than ever." 
 The lyric video for "Wash Ya Hands", released on Monday, 8th June, stars KT and includes instructions of how fans can submit footage to become part of a truly collective experience. This is not the first time KT has involved her fans in a global #KTKollaboration project. In 2010, scores of her fans from all over the world were filmed playing the musical elements from her song "Glamour Puss" - the only original part that remained was KT's vocal - the stunning video was then shared on KT's YouTube channel. This time, fans will be encouraged to submit videos of themselves dancing, singing or playing along to the song and on June 26th the final result will be revealed.