Latest vacancies
From fundraisers to programme managers, digital executives to finance officers, HR professionals to technical advisors, there is a role for everyone in our aim for no child's life to be torn apart by war. 
We value diversity and inclusion and are committed to ensuring that all our people and job applicants are treated fairly, irrespective of where, what or whom they were born, or of other characteristics. If you share our values and believe that children's lives should not be torn apart by war, we want to hear from you. 
All of our current vacancies are advertised below. If you don't find a role this time, don't worry and keep checking back regularly.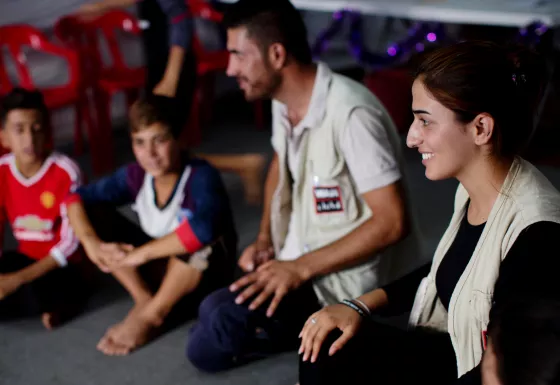 Child safeguarding
Children and youth are at the centre of everything we do, which is why we have robust child safeguarding policy, procedures and practices in place to protect all children who come into direct, or indirect, contact with War Child, from any form of abuse, neglect or exploitation.
Read more about safeguarding at War Child.
Diversity and inclusion
War Child is committed to ensuring that all our people are treated fairly in an environment which is free from discrimination.
Read our Diversity and Inclusion policy.
Your data
Learn about how we look after your data when you apply for a job with us.