Day Of The Girl and YouTube Music 
In 2021, we launched Day Of The Girl, a new event series created to highlight the needs and challenges girls and young women face through a celebration of young, woman-identifying talent, curated by BRIT Award Rising Star winner, Griff and in partnership with YouTube Music. 
YouTube Music is a music app made for music listening, on top of the magic of YouTube: making the world of music easier to explore and more personalised than ever.  Whether you want to listen, watch or discover - all the ways music moves you can be found in one place - not just music videos, but official albums, singles, remixes, live performances, covers and hard-to-find music you can only get on YouTube.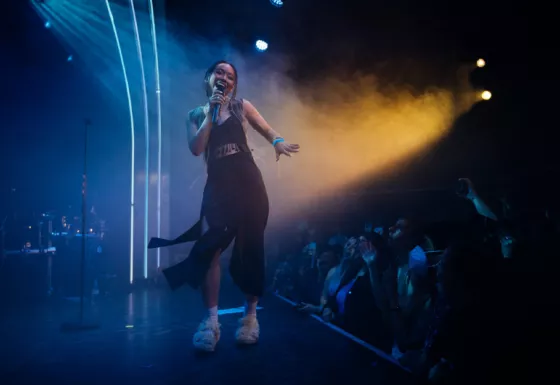 Griff kicked off the series with a sold-out headline show at London's Lafayette, alongside friends Olivia Dean, Dylan and BEKA, followed by a live gaming stream via YouTube with gamer ZaiLetsPlay and closed with an exclusive industry day alongside YouTube Music and Abbey Road Studios, with discussions on representation, gender inclusivity and accessibility. 
The series raised around £35,000 in its first year and is set to return in 2022. 
We'd love to hear from you.
If you'd like to learn more about War Child's work with YouTube Music or about how we can work together then get in touch by emailing the Music Team.
Please email us at [email protected].