Day Of The Girl and YouTube Music Partnership
War Child's Day of the Girl event series, in partnership with YouTube Music, celebrates remarkable girls and women in music and beyond. 
The series aims to create a moment that highlights the specific challenges girls and young women face around the world, and to raise vital funding to help War Child protect, educate, and stand up for the rights of children affected by conflict. 
YouTube Music
YouTube Music is a completely reimagined streaming music service with music videos, official albums, singles, remixes, live performances, covers and hard-to-find music you can only get on YouTube. YouTube Music serves music based on your tastes and what's moving the community around you. Discover something new or keep up with what's trending. Basic functions such as playing music and watching videos are totally free, and you can upgrade to YouTube Music Premium to explore the world of music ad-free, offline, and with the screen locked. YouTube Music is currently available on mobile and desktop within 96 global markets.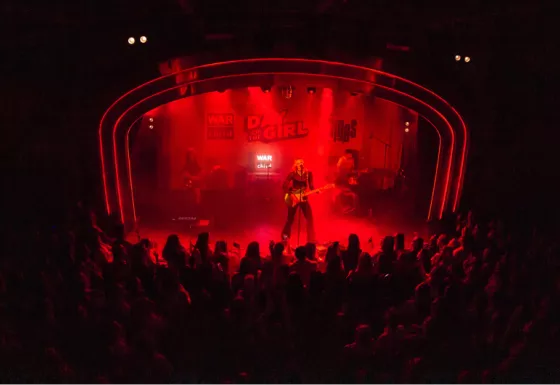 Day of the Girl launched in 2021. In its inaugural year, the series was curated and headlined by BRIT Award Rising Star winner Griff with performances from Olivia Dean, Dylan, and Beka. In 2022, Dylan headlined the series with support from Mae Muller, Lola Young, and Cate. 
In 2023, the series returns with shows from Caity Baser, Nilüfer Yanya & The Mysterines as well as an industry day hosted by YouTube Music.
Find out more about Day of the Girl
We'd love to hear from you.
If you'd like to learn more about War Child's work with YouTube Music or about how we can work together then get in touch by emailing the Music Team.
Please email us at [email protected].