For War Child, campaigning means speaking up for a cause or giving a louder voice to children who need it. 
We work to ensure that challenges faced by children are widely understood and addressed by those who hold power. We boldly campaign to influence global leaders and empower young people to raise issues and campaign for change themselves.
We work in close collaboration with organisations as well as national and international coalitions and alliances that share our vision. We have built a strong relationship with the UK government and work with senior civil servants and their teams to keep them updated on key developments children living through current armed conflicts. We engage parliamentarians and select committees and have collaborated closely with a number of All-Party Parliamentary Groups. We also partner with a number of leading think tanks to facilitate dialogue.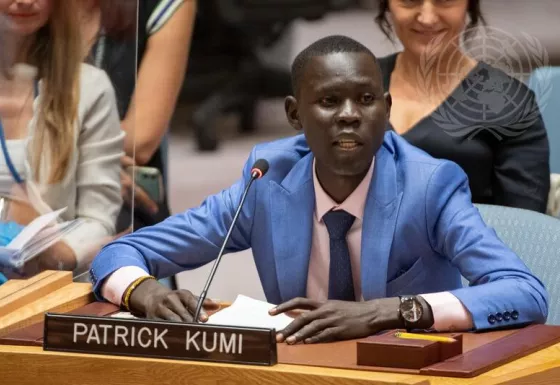 What we do
Improving global accountability 
Not only do we stand up for the rights of children in war, we also tackle the root causes of conflict. Find out more about how we ensure that powerholders around the world protect the rights of children in conflict and hold those that violate children's rights to account.
Youth action 
Young people around the world are taking action against the impacts of conflict and we believe they are the future for change. Find out more about how we engage young people in decision-making, support them to become their own advocates and ensure their voices are heard.