Thirty years on from the famed charity exhibition 'Little Pieces from Big Stars', War Child UK and Flowers Gallery announce an important autumn exhibition and fundraiser.
Opening on 10 October, coinciding with the UN International Day of the Girl Child, the exhibition Lost Girls boldly addresses the profound challenges faced by girls affected by war.
Presented by War Child UK and created and curated by Intersectional Feminist Art Collective InFems, Lost Girls aims to empower with a focus on survival rather than victimhood.  The exhibition aims to raise funds for War Child UK's crucial work, providing support to children and their families in 15 countries worldwide.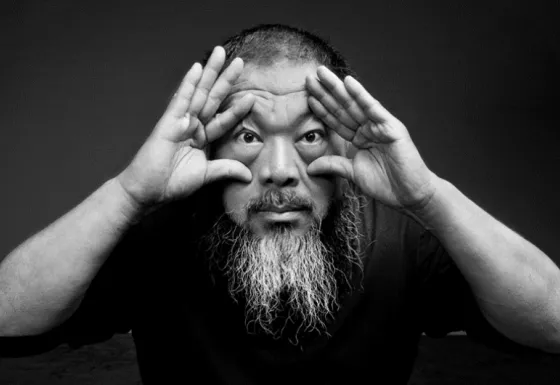 The selection of artists and curators is purposeful, including individuals who have deep and personal connections with refugee communities, PTSD, or come from territories where War Child provides urgent care and support. InFems Artist-in-Residence and guest co-curator Nadia Duvall is a former child refugee who describes herself as "a bug on a permanent journey. A lost girl with suitcases full of nothing, but heir to a full voice." 
Ai Weiwei is perhaps one of the world's most famous artists and activists who has consistently sought to highlight the plight of refugees and human rights abuses through his work. He comments, "No matter the extent of efforts dedicated to the welfare of women and children, it consistently falls short of sufficiency. It is impossible to contemplate the prospects of humanity's future without their presence. In reality, irrespective of the ravages of war, poverty, and environmental upheavals, the most profound repercussions are endured by women and children. When assessing the contemporary level of civilization within our society, there exists a sole criterion: the capacity to safeguard and nurture the health and well-being of women and children."
French Gabonese artist Owanto uses her art to tackle the horrors of female genital mutilation, while Ethiopian artist Tewodros Hagos has dedicated his practice to displaced people, with his latest series of paintings celebrating the power, beauty, and resilience of women. Indigenous Australian artist Tracey Moffatt who has represented her country at the Venice Biennale, explores themes of race, gender, and identity through her powerful photography.
Other artists, such as Maggi Hambling, Marie Harnett, InFems co-Directors Roxana Halls and Rebecca Fontaine-Wolf, art-punk pioneer Linder and Caroline Coon, a hero of the counterculture since the 1960s, place women and girls at the centre of their artistic practice. Many of the participating artists including radical British-born American 'feminist-surrealist' Penelope Slinger have created original works specifically for the Lost Girls exhibition. The full list of participating artists will be announced in September. 
Lost Girls will take place during Frieze Week, open from 10 – 14 October at Flowers Gallery and will also be for sale via Artsy from 26 September- 26 October.
Caroline Coon, who has contributed work comments, "In the 21st century we apparently cannot prevent terrifying conflicts from which people flee in their thousands, often out of necessity leaving their children behind. What we can do is mitigate suffering. Art can be our conscience witnessing the worst that happens on Earth. Support for the essential humanitarian work done by War Child in caring for children gives us hope for the future."
InFems co-Director Marie-Anne Mancio says: "Recognising the itinerant nature of those affected by war, the exhibition predominantly features portable artworks that can fit into a suitcase, symbolising the belongings refugees carry as they are forced to uproot from their homes." A staggering 108.4 million people are displaced, with an estimated 43.3 million being innocent children.
Curators InFems comment, "As an all women collective who strive, through art, to amplify the voices of women and girls from all walks of life, partnering with the charity War Child to conceive and curate the 'Lost Girls' exhibition for the UN's International Day of the Girl' was the perfect fit. We are honoured that an incredible list of artists has joined us to raise funds for War Child's crucial projects and we're excited to share this curatorial story of female resilience in the face of immense hardship."
Charlotte Nimmo, Head of Fundraising Engagement at War Child UK adds, "Every day, in war zones around the world, girls are losing their lives to conflict, putting their futures at risk amidst the chaos of war. Many of these girls are exposed to exploitation, abuse, and resort to dangerous means in order to support their families' survival. War Child creates safe spaces for children, providing them with opportunities to play, learn, and access psychological support. 
"It collaborates with communities and governments to address the underlying causes of conflict and amplify the voices of girls, enabling them to advocate for meaningful change on the issues that matter to them. From Ukraine to Syria, Afghanistan, Iraq and Democratic Republic of Congo, War Child stands in solidarity with girls and women living in war zones across 15 countries."
Lost Girls
Find out more about the exhibition which takes place from the 10th to 14th of October.
Find out more