Years of conflict, severe drought, and the impacts of COVID-19 have pushed many families in Afghanistan into poverty. With no other means of survival, they are being forced to make difficult decisions such as sending their children across the border to Iran in search of work. Ahmad * is one of them. 
Ahmad was just 15 when he was smuggled across the border into Iran in search of work to support his family who could no longer afford to eat. 
The long and treacherous journey took around six days and Ahmad was crammed into a vehicle with 50 others, with no food or water. It's a journey Ahmad says he wouldn't wish on anyone.  
Sadly, conditions didn't improve in Iran, where Ahmad found a job in manual labour. He slept in a building with no doors or windows, and no blankets to keep him warm at night.  Ahmad told War Child about how badly his employer treated children. 
"I worked non-stop from eight in the morning until the evening," he said. "No matter how much we cried they wouldn't let us leave. I missed my mother and father, and I wanted to be with them instead." 
Four months later, Ahmad was caught by the authorities who returned him to the Afghanistan–Iran border. Here, Ahmad was found by War Child staff who gave him food and water and took him to one of our centres.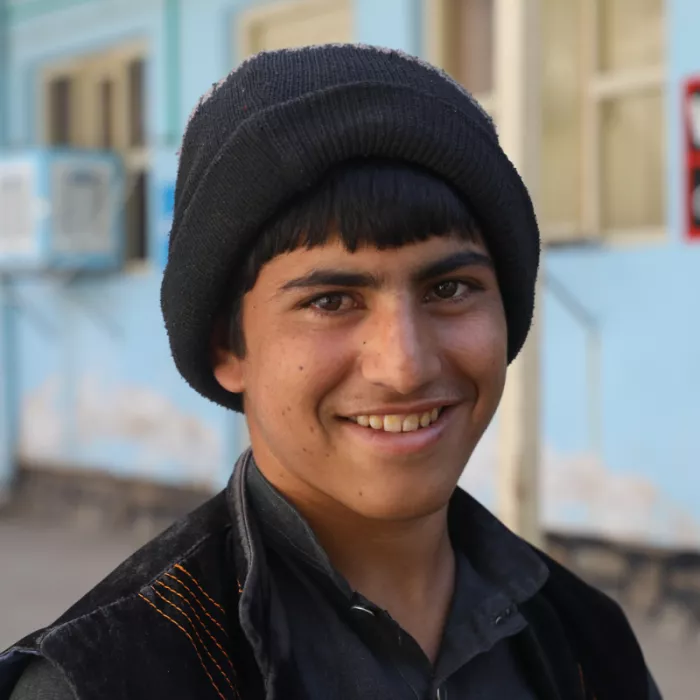 When I arrived at the War Child centre, they showed me my room and gave me a blanket and something to eat and drink. My room was warm at night.
Ahmad, Afghanistan.
They helped Ahmad contact his family back home in Afghanistan and began the work to safely return him home. 
"When I first saw my parents, I was so happy. I thank War Child for bringing me back to my family, my parents." 
Life in Afghanistan isn't easy, but Ahmad is determined to stay hopeful for the future.  
"I hope that my country finds peace and that I can study and become something."
Help support children like Ahmad
With your support, Ahmad and other children like him can return home safely, reunite with their families and be supported to stay there. Please, donate today and help us reach children who need us most, when they need us most.
Donate
*Name changed to protect identity.