Described by many as the best charity album ever made.
The HELP album was recorded in a single day in September 1995 across multiple studios and released less than a week later. In a time before WeTransfer, iPhones and email, HELP raised over £1.25 million enabling War Child to bring much needed emergency support to thousands of children caught up in the Bosnian conflict.  
Over a quarter of a century later the hugely revered album's legendary status continues to grow as it's discovered by new generations of music fans. No charity album before or since has managed to achieve what HELP achieved and attract such a credible and stellar line-up to create such a relevant, respected and cool album – recently described by Q magazine as "the best charity album ever made."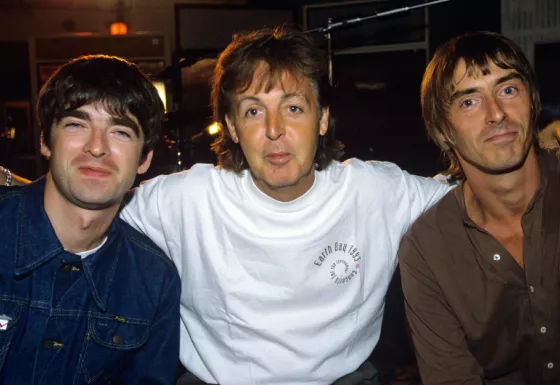 A phenomenal achievement made possible by an exceptional collaborative spirit.  
1995 was a golden time for British music with young indie and underground acts storming the mainstream and the summer's infamous race for number one between Blur and Oasis. But even they were willing to come together to support some of the world's most vulnerable children. 
At the time the situation in the Bosnian conflict was drastically deteriorating. Hundreds of thousands had lost their lives, and the fighting had displaced millions from their homes. War Child looked to the music industry to raise much needed emergency funds and raise awareness of the worsening conflict to help support as many children as possible. A music industry collective led by Go! Discs Tony Crean, The Stone Roses and Manic Street Preachers publicist Terri Hall, Black Grape publicist Anton Brookes and legendary music PR Rob Partridge took immediate action opening their contact books and pulling together an unbelievable line-up of artists and support from studios, producers, engineers, labels, retailers, production and distribution staff. 
Inspiration and direction came from John Lennon who around the release of 1970's 'Instant Karma' said, "The best record you can make is recorded on a Monday, cut on Tuesday, pressed up on Wednesday, packaged on a Thursday, distributed on Friday, in the shops on Saturday…" and this is exactly what all those involved did. 
The result was staggering and instantly changed the perception of what a charity album could be, whilst raising a spectacular amount of money and shining a light on this serious issue.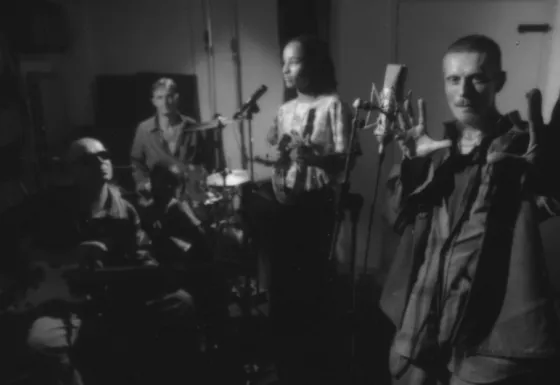 The album included several pivotal and poignant moments. Radiohead's Lucky was a preview of what would eventually become OK Computer, the Manic Street Preachers first studio track since the disappearance of Richey Edwards, Oasis and Friends just weeks before releasing What's The Story Morning Glory and the one-off creation of the supergroup The Smokin' Mojo Filters – made up of Paul McCartney, Noel Gallagher and Paul Weller. The album was mastered by Brian Eno at Abbey Road Studios with artwork by John Squire of The Stone Roses. 
To mark the 25th anniversary of its original release War Child Records reissued the classic album making it available across streaming services for the first time as well as pressing a limited run of 12" vinyl.
Listen to the story of the HELP album 
To hear the story of how this remarkable album was put together listen to the podcast 'HELP - The Story of the War Child Album'. Hosted by Matt Everitt and produced by Cup & Nuzzle, it documents the creation of the album and including brand new interviews with Paul Weller, Ed O'Brien from Radiohead, James Dean Bradfeld from The Manic Street Preachers, Tim Burgess from The Charlatans, Dave Rowntree from Blur, Marijne van der Vlugt from Salad, Adrian Utley from Portishead and many of the key figures behind the record's creation. 
Full track listing: 
Side A 
Oasis and Friends – "Fade Away" 
The Boo Radleys – "Oh Brother" 
The Stone Roses – "Love Spreads" 
Radiohead – "Lucky" 
Orbital – "Adnan" 
Side B 
Portishead – "Mourning Air" 
Massive Attack – "Fake the Aroma" (alternate version of "Karmacoma") 
Suede – "Shipbuilding" 
The Charlatans vs. The Chemical Brothers – "Time For Livin'" 
Stereo MCs – "Sweetest Truth (Show No Fear)" 
Side C 
Sinéad O'Connor – "Ode to Billie Joe" 
The Levellers – "Searchlights" 
Manic Street Preachers – "Raindrops Keep Fallin' on My Head" 
Terrorvision – "Tom Petty Loves Veruca Salt" 
The One World Orchestra featuring The Massed Pipes and Drums of the Children's Free Revolutionary Volunteer Guards (aka The KLF) – "The Magnificent" 
Side D 
Planet 4 Folk Quartet – "Message to Crommie" 
Terry Hall and Salad – "Dream a Little Dream of Me" 
Neneh Cherry and Trout – "1, 2, 3, 4, 5 " 
Blur – "Eine kleine Lift Musik" 
The Smokin' Mojo Filters – "Come Together"