SING UP AND STAND UP FOR OUR FRIENDS IN UKRAINE
#HelpUkraineSong invites people from around the UK and the world come together to sing The Beatles' 'With A Little Help From My Friends' and show support for children affected by the conflict in Ukraine by donating to our work providing life-saving practical support to protect, educate, and provide for the millions of children impacted by the ongoing war. 
Similar to the NHS clap during the pandemic, #HelpUkraineSong ambition is to create the world's biggest ever physical and digital flash mob across the UK during the build up to, and on the day of, Eurovision 2023 (Saturday 13 May 2023, Liverpool, England) by seeing people come together to perform the famous The Beatles track at 12.00pm BST.  
You can get involved at any of the large-scale events taking place around the country or smaller scale local community sing-a-longs, or from the comfort of your own sofa. In the run up to, and on the day of, Eurovision, you are encourage to upload your version of the song to your social media channels with the hashtag #HelpUkraineSong – you can simply sing, dance or mime along to it, along with making a donation to War Child.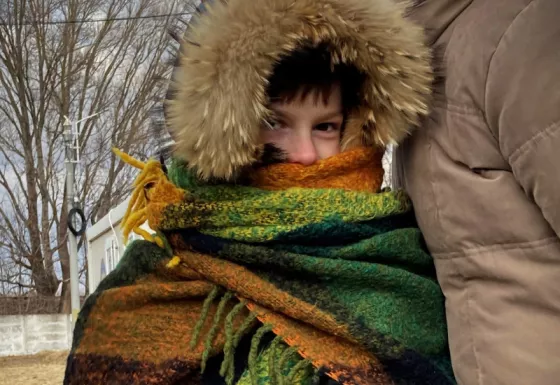 #HelpUkraineSong invites schools, universities, hospitals, care homes, businesses, community groups, dance troupes, orchestras and choirs as well as those at home to join the museums, art galleries, local councils, retailers, theatres and community hubs that have all already agreed to get on board, bringing in musicians, artists, and dancers to take part in this huge moment of solidarity. 
It's been over a year since the violent conflict broke out in Ukraine, devastating the lives of millions. The war rages on, and the humanitarian needs remain high - exacerbated recently by freezing temperatures during winter.  
Seven million people are now internally displaced. Three million children are in need of humanitarian assistance.  
By taking part in #HelpUkraineSong you can help War Child and its partners continue to provide relief operations while also delivering critical education and psychological support services to help thousands more children.
Take part, visit helpukrainesong.com for more information.  
You can help
Donate and help us support more children in Ukraine.
Donate now
This initiative has been developed by creative experience company, Aurora, with the support of National Museums Liverpool, War Child, and the Ministry of Culture of Ukraine.  
Partner organisations involved so far included: Science Museum Group, Science & Industry Museum, National Science & Medium Museum, Royal Albert Memorial Museum, RAF Museum, National Portrait Gallery, Hull and Brighton City Councils, with many more joining daily.  
Lead image credit: Stock image artworked by Aurora.
Other image credits: Petar Masut and Michael Jessurun.